Our facility will be closed for an annual system maintenance on the following days:
Thursday February 10th through Monday February 14th
Saturday February 26th through Monday February 28th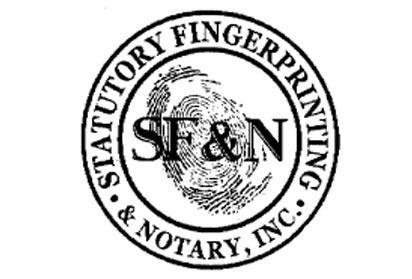 Fingerprinting Service Fees
Traditional Ink Prints and Notaries
Conventional Fingerprints on Card: $30 per set (service does not include Level II background screening submission to FDLE and FBI)
Level II Background Check and Live Scan Fingerprints
Healthcare Employment and FL Health Licensing: $95
APD for CDC Plus, Group Homes, and Providers: $88
DCF for Preschools, Childcare, Mental Health, and Sub. Abuse: $78
Non-Medical FL Licensing: $68
Clerk of Courts for Guardianship, Name Change, and Mediators:$68
DOE Teacher Certification: $68
K-12 Private School Employee: $68
K-12 Private School Volunteer: $58
Out of State Applications
If you are applying for FL licensing or employment and currently reside outside of Florida, our facility provides hard card scanning to process screenings. Screening results are forwarded to the entity requiring the background screening within 3 business days of receiving your information. A tracking number will be emailed once the screening has been processed.
Valid Government Issued ID

Completed Fingerprints on FBI Hard Card

ORI Number (Contact the entity requesting the screening)

Email Address

Payment via Cashier's Check (debit/credit transactions will receive an invoice via email. A processing fee of 2.95% is included)
Mailing Address:
Statutory Fingerprinting and Notary Inc
4121 NW 5th Street #205
Plantation FL 33317